Certifications
Our Experienced Crane Operators All Have The Following Certifications
National Commission of Crane Operators Certified (NCCCO)
Certified by NCCCO our crane operators meet OSHA requirements to operate a crane safely within the United States.
Class 7c Operating Engineer (Washington, DC)
As a class 7c operating engineer this certification allows our experienced crane operator to legally operate the crane in Washington, DC.
Certified Treecare Safety Professional (CTSP)
As the only safety certification in the tree care industry, the CTSP can really be useful on a job site where a crane is needed to remove or prune a tree.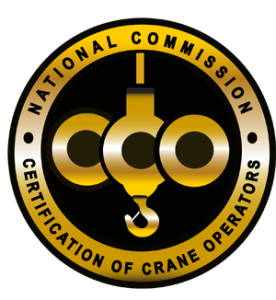 At Crane Rental Services LLC we treat each job like our only job. Our experienced crane operators will meet with you to assess your needs, help you estimate your budget/how long the job will take, and give their advice on how to approach the project. We understand that as subcontractors our work reflects on your company, which is why we hold our crane operators and employees to high standards of professionalism and quality. We also know that to ensure the safety of your employees you need a company and crane operator you can trust to abide by OSHA regulations and air on the side of caution when it comes to safety. Here at Crane Rental Services LLC, the safety of your employees and our crane operator is our number one priority. Crane Rental Services LLC focuses on building relationships with our clients. We promise to go above and beyond to help you achieve your goal. At the end of the day we want to be your trusted, go-to crane provider.
Crane Rental Services
Types Of Services Our Cranes Can Perform
Our cranes are equipped to install or remove HVAC systems or other similar equipment.

Our cranes are specialized to handle tree care jobs & are equipped with an internal computer line.

Our cranes are equipped to move heavy, large pieces of furniture like grand pianos.